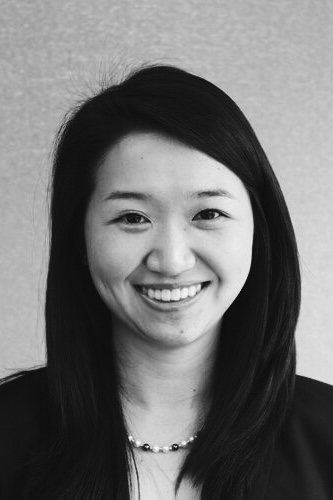 Terry Kim is the Senior Policy Analyst at Children's Aid, a leading multi-service organization providing comprehensive programs and services to children in New York City. In this role she manages the agency's education and federal policy agenda. Terry also organizes Children's Aid's legislative and advocacy strategy for community schools at the city, state, and national levels. Prior to Children's Aid, Terry worked as the Director of Communication & Strategic Planning on a cluster team for the New York City Department of Education's Division of School Support. In this role she managed 12 Children First Networks providing operational support to over 300 district schools citywide. A California native, Terry's passion to advance educational equity began in Los Angeles. She was a City Year AmeriCorps member providing individualized support to middle school students in the Pico-Union neighborhood of Central Los Angeles. During her undergraduate years at the University of California, Los Angeles (UCLA), she directed a mentoring program working with youth and families in the Watts neighborhood of South Los Angeles. In 2017, Terry was selected as a New Leaders Council Fellow for the New York City Chapter, a leadership training program for progressive emerging leaders and currently serves on the New York City Executive Board. Terry has a Bachelor of Arts in Political Science from UCLA and a Master of Arts in Education Policy from Teachers College, Columbia University.
STEPHANIE SUNG (FACILITATOR)
Stephanie Sung is the Deputy Director of The American Assembly's urban policy program. Her work focuses on governance and civic capacity issues of older industrial cities. Stephanie facilitates cross-geographic and cross-
sector communities to advance practice at a local level and organize for policy changes at the national level.
Previously, she worked at Wagner Innovation Labs, part of a consortium engaged by the White House Council for Strong Cities and Strong Communities (SC2) initiative to provide targeted technical assistance to economically distressed communities. Stephanie also worked as an analyst with the New York City Mayor's Office of Management and Budget, focused on infrastructure and transportation projects.
Stephanie holds a Masters from Columbia University's School of International and Public Affairs, where she studied urban and social policy, economic development, and management. A proud native of Youngstown, Ohio, Stephanie is a second-generation Korean American who has lived in New York City for the last twelve years.
SANGEETHA MENON (FACILITATOR)
Sangeetha Menon joined Kiran in the fall of 2014 and is currently the Executive Director of the organization. As an immigrant herself, Sangeetha is deeply passionate about providing culturally specific services to the victims of domestic violence in the South Asian community in North Carolina. During her tenure at Kiran, Sangeetha conceptualized and led the first ever Kiran Walkathon to raise awareness about Kiran's mission. She also executed many other key first time events such as the Kiran Teen Empowerment Workshop, Client Story Telling Workshops, and outreach in the Montegnard community in Greensboro.
She has been a guest speaker at many mainstream outreach events such as the Innovations Conference at UNC Greensboro, Council For Women annual conference in Concord, NC, Wake County Domestic Violence task force meeting, NCCASA spring meeting, Cisco Health Center and the NC Domestic Violence Commission Board meeting.
Sangeetha is currently an Advisory Board member of the "Courts Applying Solutions to End Intimate Partner Violence (CASE IPV) Study," which is being conducted at the UNC Gillings School of Global Public Health. Sangeetha also sits on the VAWA( Violence Against Women Act) and VOCA (Victims of Crime Act) implementation planning team conducted by GCC (Governor's Crime Commission).
Sangeetha is a strong proponent of the empowerment model which is grounded in the belief that victims of domestic violence should have access to information, education, and other necessary social and economic support to make informed decisions that best reflect their interests and needs.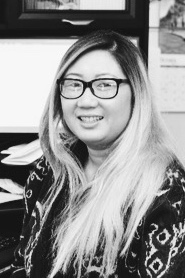 HANG NGUYEN (FACILITATOR)
Hang Nguyen is the Branch Manager for BPSOS Center for
Community Advancement, Inc. (BPSOS-CCA) in Westminster,
California. BPSOS is the largest national Vietnamese nonprofit community-based organization in the U.S. with a 37-years track record of serving the Vietnamese community. BPSOS-CCA mission is "to empower, organize and equip Vietnamese individuals and communities in their pursuit of liberty and dignity." Ms. Nguyen earned her Bachelor of Science degree from Cal State Long Beach, and graduated Cum Laude for her Master of Science degree in Criminal Justice. Ms. Nguyen is trilingual as she is fluent in English, Vietnamese and Spanish. She joined BPSOS-CCA as a branch manager in 2015. Since then, she had expanded its operation and infrastructure. BPSOS-CCA now serves about 2000 clients per year in the forms of immigration services, adult education, public health, policy advocacy, non-emergency transportation, social services, and healthcare navigation. She has built an expansive network of community partners for BPSOS-CCA which consist of over 40 local and national organizations in Orange County. As of date, she has been instrumental to BPSOS-CCA and has brought in about $3 million in funding to the Vietnamese community of Orange County. Ms. Nguyen is passionate about criminal justice, social reform, and promotion of youth programs.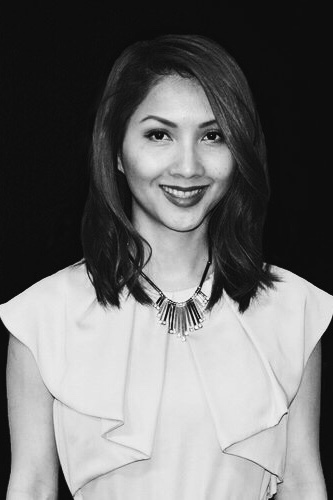 Gia Ly is the Chief Executive Officer of ArrowGTP, a Google certified, multicultural marketing, branding and public relations firm with clients in the private and public sectors. With over ten years experience as a restauranteur, Ms. Ly's current venture is Nguyen's Kitchen, a fast growing chain of modern Vietnamese eateries. Her other professional positions consist of Project Manager for Farmers insurance for eight years, Commissioner for two commissions in the City of Westminster, Chairwoman of the Vietnamese American Chamber of Commerce, and board/advisory member for several non-profit and governmental organizations. Gia Ly received a Bachelor's degree in International Business from California State University Fullerton and an MBA in Entrepreneurship from Chapman/Brandman University.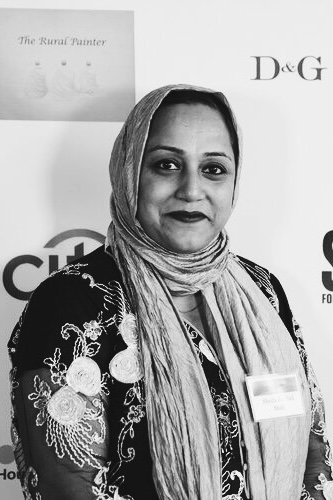 SHYDA RASHID (FACILITATOR)
Shyda Rashid, Domestic Violence Program Advocate, joined Sakhi for South Asian Women in December 2015. Shyda is committed to serving communities that build equity, and advocate for social justice. As an immigrant herself, Shyda is deeply passionate about providing culturally specific linguistic services to the victims of domestic violence in the South Asian community in New York. Shyda has worked with Turning Point for Women and Familiesas an Education and Outreach Coordinator and successfully raised awareness of domestic violence-related services within the South Asian community, particularly among the Bangladeshi community, in NYC. Prior to that she worked as a Consular Officer for nine years at the British Embassy in Dhaka, Bangladesh providing consular assistance to British citizens with regard to forced marriage, domestic violence, missing persons, child abduction, life threats and arrest cases. Shyda has an MSW and is fluent in Bengali and conversational in Hindi/Urdu. Shyda enjoys the simplicity of life, and loves traveling, shopping, and spending time with family. She is passionate about helping and supporting women in distress and finds working in direct service and helping domestic violence survivors overcome hurdles an extremely rewarding experience.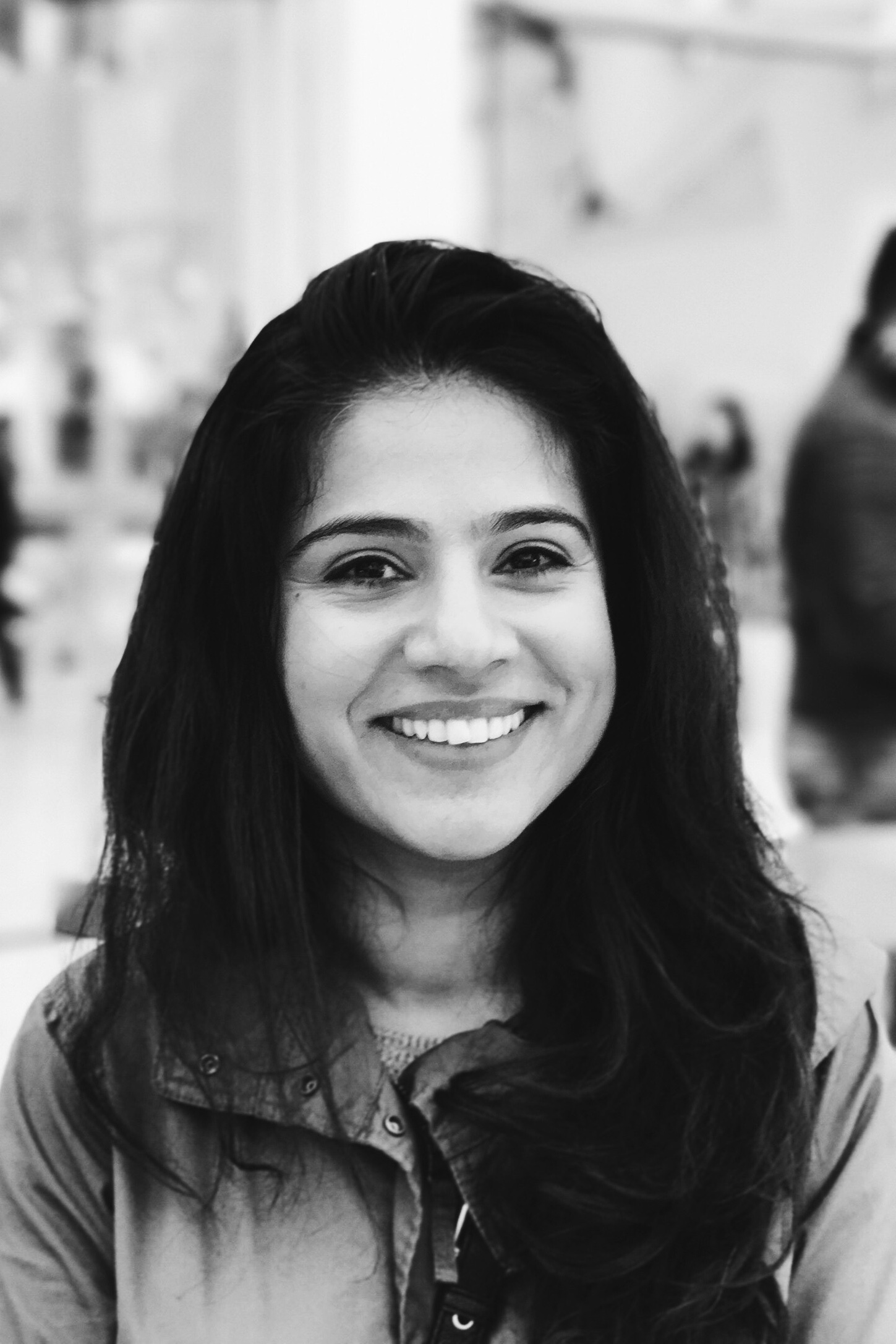 MARIAM RAUF (FACILITATOR)
Mariam Rauf is a community educator on gender violence (GV) and an advocate for social justice and women's rights. As the Outreach Program Manager at the Asian/Pacific Islander Domestic Violence Resource Project
(DVRP), she leads the organization's communications, training, and outreach programs. Mariam works closely with local and national leaders to address GV and the challenges faced by survivors. Prior to joining DVRP staff, she was on its board of directors including serving as board president. Previously, Mariam worked as the managing editor of a public health nonprofit's external and internal communications. In between, she was a public servant with the U.S. government, where she stressed the importance of cultural competency and humility, while also advising officials on policy decisions involving regions in the Middle East and South Asia. Mariam is a proud Baloch and intersectional feminist who spends her free time photographing the streets of New York.
Jessica Li brings over ten years of global experience working on violence against women issues. Prior to working at SafeHouse, she served as the Executive Director of the Asian/Pacific Islander Domestic Violence Resource Project in Washington, D.C., where she worked closely with law enforcement, service providers, government official and community leaders to provide training, outreach, technical assistance ensuring that the voices of domestic violence survivors are not silenced. Jessica has also served as the Public Outreach Officer with the United Nations Mission in Sudan and worked with the International Rescue Committee, advocating on behalf of internally displaced persons, refugees and asylum seekers. She holds a Bachelor of Arts degree in political science and international relations from Syracuse University in New York and a Master's of Public Administration degree with concentration in human rights and social justice from Cornell University. Jessica lives in San Francisco and spends her free time with her rescue dog, Hansyn.