clara yoon
Clara Yoon is a proud Korean mother of a transgender, bisexual son. She is the founder of the API Rainbow Parents of PFLAG NYC chapter, a group providing support for LGBTQ individuals and families of Asian heritage. She also serves on the Board of Directors of the PFLAG NYC chapter. Clara is passionate about supporting and advocating for LGBTQ youths specifically to prevent bullying, suicide and homelessness. She believes in the importance of improving LGBTQ equality in homelands and faith groups to create better acceptance to LGBTQ individuals within the API communities. Clara conducted and spoke in many workshops and events across US, Japan and Korea on such topics.
mish southgate
Mish Southgate is an executive coach for Asian professional women and the founder of Visibility Careers. She is devoted to helping Asian women have more impact and success in their careers. She works with clients in the US and in Asia with the mission to give women the tools, confidence and know how to be recognized for their true value. She is the author of the book "The Silent Dragon: How Asians Can Advance in Corporate America by Increasing Their Visibility Quotient." She believes that while many Asian women hit a 'ceiling' at some point in their career, breaking through that ceiling does not mean changing who they are. She has been featured in articles offering career advice in Business News Daily and Her Campus. Mish also volunteers her time as a mentor and job search coach through organizations supporting women and API professionals.
Javon Bracy was born, raised and educated in New Orleans, LA. She holds a B.A in English from Xavier University of Louisiana and will graduate from Iliff School of Theology with a Master of Divinity in June 2020. Javon is an educator and a minister with a passion for mentoring and holistic youth development. In New Orleans, she worked with City Year, Grow Dat Youth Farm, and in various capacities with students at her alma mater, Xavier University. Presently, she serves on the ministerial team at New Hope Baptist Church, focusing on young adults and social media. She has also rendered service to many educational and community organizations and has been an advocate for lupus support organizations since her diagnosis with lupus in 2016.
Elizabeth Franz is currently the Director of the Professionals of Color Network (POCN) and Chair of the Speakers Committee for the One Community Summit. She continues working as a freelance contractor selecting opportunities to sharpen her communication and relationship building skills. She also volunteers as a mediator and serves on the local Broomfield Cemetery Commission as the Vice Chair elect. She is an extensively trained mediator, practicing for 7+ years, who uses her conflict resolution, facilitation, and communication skills to train mediators and help people find solutions to their toughest problems.
Amy Koy Nadia is a student at Empower Community High School. She was born in France and moved to Aurora, Colorado when she was just five years old. Consequently, French is her first language and English her second. She is actively engaged at Empower as a member of the Community Design Team which is in charge of interviewing teachers, designing the school, and recruiting students. In addition, she is one of the facilitators of the youth version of Platform's Spring Event (2020), in which a series of workshops will be held for middle schoolers in the Aurora Public School system.
Maria Ignacia Miranda Santis was born and raised in Chile, and moved to the U.S. in 2006 when she was 12 years old. She graduated from the University of Colorado Denver (UCD) with a B.A. in International Studies, Political Science, and a minor in Spanish. She is interested in a variety of social justice issues, especially concerning reproductive justice in different communities; however, she believes that the conversations around collaboration and intersectionality among social justice organizations are the key to creating effective change in the community. She worked at COLOR for 2 years as a Community Organizer and Field Manager developing and implementing community outreach strategies to engage the Latinx community. She now works as the Program and Outreach Manager at Women's Voices for the Earth, a national organization amplifying women's voices to eliminate toxic chemicals that harm our health and communities. She is also Rise Up Midwife's Spanish Creative Consultant and is excited to work for a company that makes social justice t-shirts for people of color.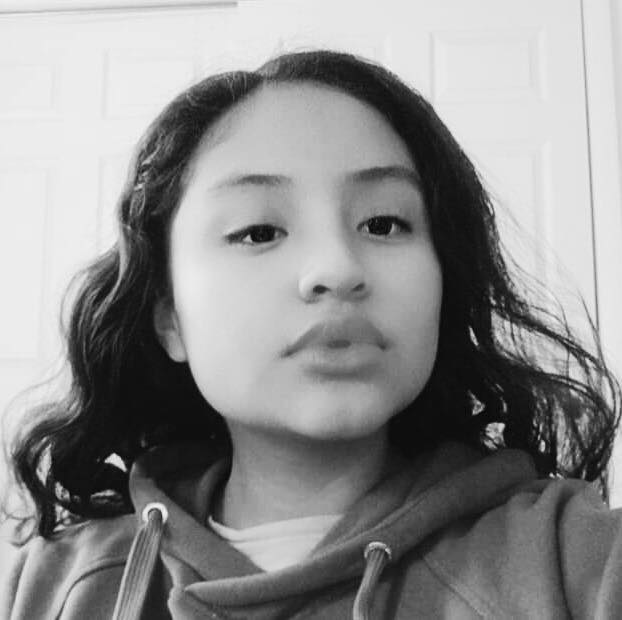 Cielo Valdez Xolot is a student at Empower Community High School. She is a proud MexicanAmerican who was born and raised in Colorado. Her first language is Spanish; however, she is extremely comfortable in English. She is constantly planning and organizing her ideas, preparing for her future. Currently, she is the team leader, the coordinator of the youth led Platform's Spring Event (2020), in which a series of workshops will be held for middle schoolers in the Aurora Public School system.